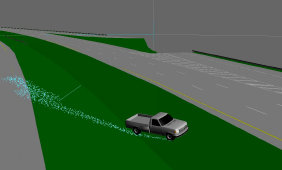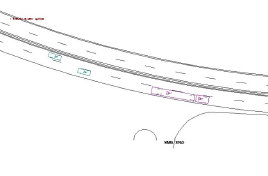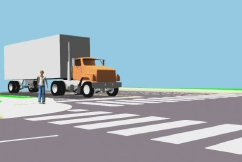 The figures below are individual frames from animations we developed. You can view the animation by clicking on each of the figures.
This shows a collision between a truck and a school bus that occurred on I-95 in Maryland. Notice at the end how the animated bus morphs into a photo of the actual bus taken at the accident scene.
This shows a collision between a tractor trailer and a car. Notice how the mathematically generated paths morph into a 3D animation.
This is a witness view of a boy being struck by a turning truck while the boy was in a crosswalk.
This is a cross median accident between a number of vehicles.